It's Value, IT Finance partner in digital transformations, will launch its new corporate identity on 27 February, fully in line with that of IMPROVEN. It's Value joined IMPROVEN in the middle of last year, taking the next step in its development. It's Value is the leading European consulting partner in the field of Technology Business Management (TBM).
The leading position of It's Value in Europe was recently endorsed at the Apptio Awards ceremony in London. Apptio is the world market leader in TBM software. It's Value received the prestigious Award as Regional Partner of the Year on 2 February last. Jan Bosman, Managing Partner Improven: "Being rewarded with this Award is a great compliment for TEAM It's Value from IMPROVEN! Apptio is the #1 software provider for supporting digital transformation in the areas of Technology Financial Management, Cloud Financial Management and Enterprise Agile Planning. Good work and congratulations to the It's Value team in the Netherlands and in the UK. The recognition with this Award fits perfectly with our strategy to strengthen our leading position in consultancy at the intersection of Finance, IT and Risk in the coming years and to expand internationally as well. Together with our clients - and with the in-depth expertise of It's Value - we increase the quality of their IT services with a grip on IT costs, quality and performance".
It's Value Guides leading organisations in Europe in connecting IT, Finance and Business to increase the added value of IT. As an expert in TBM the consultancy offers detailed transparency into (cloud) technology and (agile) realisation costs, enabling optimisation and reduction. "By linking IT spending to business strategy, business investment decisions with a large IT component can be made on an informed basis." said Peter van Loon, Managing Director It's Value.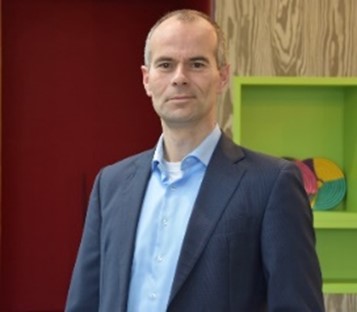 At IMPROVEN improvement starts with connection. Connection with the customer, colleagues and society. As the best consultancy in the Netherlands, we support organisations in transition at the interface of Finance, Risk and IT with special attention to project and programme management, process improvement, information provision and digitalisation. With more than 200 enthusiastic and creative colleagues, we achieve demonstrable results together with the client using a proven approach that we tailor to each client issue. Our consultants do not leave until the solution works and the change has been implemented, secured and anchored. We bring grip and agility with working solutions. This with an eye for people, both within the client environment and within our own organisation. Over the past 5 years, IMPROVEN has become a conscious choice for professionals and clients.