Paid traineeship - for you
Are you (almost) graduated in a Business Economics, Business Administration or Business Administration discipline or have you been working as a professional for less than two years? Then our Finance & Control programme might be the best step in your career. 
The Finance & Control traineeship is a unique programme from Improven, a fast-growing consultancy company and a Top 5 player in the market. Are you looking for an inspiring job where people recognise your talent? Where you can do what you do best and grow rapidly in changing roles? As a Finance Professional, this is your chance.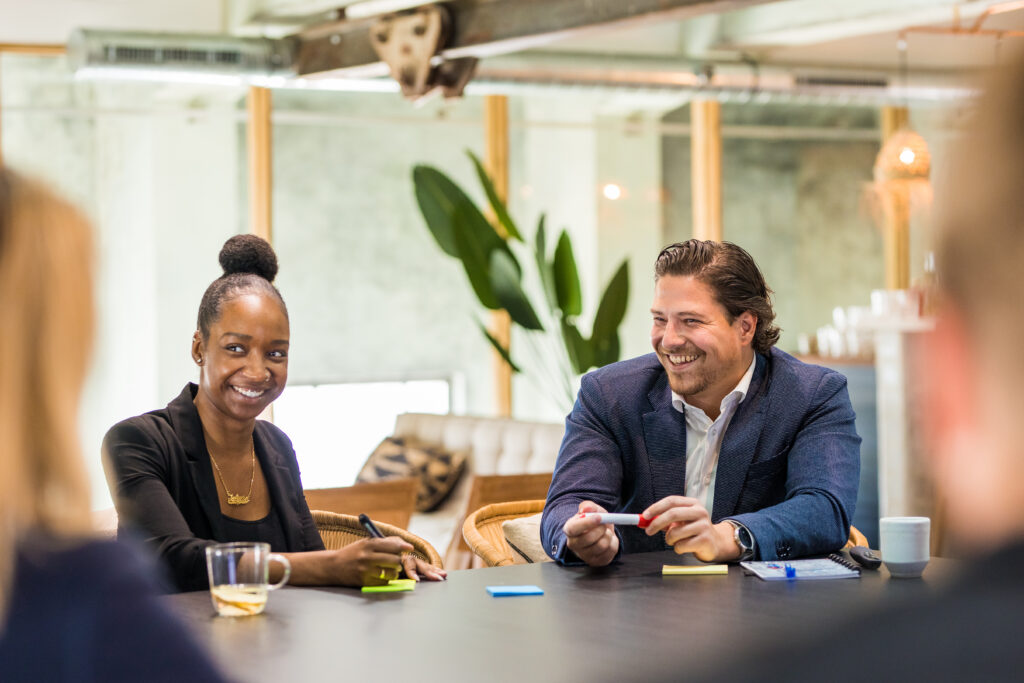 Finance & Control
Apply specialist knowledge to improve financial processes. Resolve control and steering issues. Proactively advising on achieving organisational objectives. And also: getting all the space and professional support in your professional and personal growth. That is the world of Improven. Do you want to build up a knowledge advantage by working on varied challenges and dealing with the latest issues on the Financial Director's agenda, so that, as a financial manager, you also fulfil the role of strategic partner with verve? Then you have come to the right place.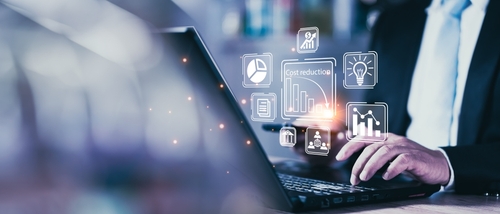 Finance & Control programme
Especially for and in cooperation with clients, we have developed an intensive training programme combining professional and skills training, courses and working in projects. You will of course receive excellent guidance from Improven's experienced finance managers, your manager at the customer and a coach.
Great positions at leading organisations:
Financial accountant
Project accountant
Finance & Reporting specialist
Business Analyst
Junior Business Controller
Junior consultant
Diversity
At Improven, we know how important diversity is for team success and effectiveness. We are open to professionals with talent. Ambitious workers who possess our desired essential knowledge, skills and personal attributes, regardless of gender or cultural background.
Popping
We make no bones about it: during the trainee programme, you work hard and full-time. It is hard work. But we also offer you a safe environment in which you can learn and develop yourself. You will be given a lot of responsibility straight away - which means you will grow rapidly. Apart from that, working at Improven is especially FUN. We have a great team and lots of social events like the free-mi-bo's, parties (sometimes with a theme) beach volleyball tournament, padel matches, mud runs, etc. 
Fascinating projects
We put you to work on exciting projects with important clients. Clients with whom we work closely. You will act in various roles, from financial accountant to business analyst and junior business controller. You will also work with colleagues on internal initiatives, for example in the field of CSR.
What do we offer?
Salary indication € 2,575/€ 3,150 gross per month obv 40 hours. During the traineeship there are several salary steps up to a salary of € 3100 euro
After the traineeship, you will transfer within Improven to the Financial Management department as a consultant
Choice of lease car with fuel card or mobility allowance of €250 gross + reimbursement of business kilometres of 0.21 ct per km. Travel with NS Businesscard is also possible
Permanent open-ended contract of 40 hours; 28 holidays; expense allowance of 55 euros net per month; Laptop; Phone & subscription; Monthly internet allowance of 15 euros net per month
A coach within Improven who will guide you during the traineeship
Part of the Improven family with fun activities
Rapid development in the finance profession
What do we ask?
You are enthusiastic, creative and a team player;
You are analytical, flexible, entrepreneurial and 'self-starting';
You are a recent HBO or WO graduate with a background in Business Economics, Business Administration, or Business Administration;
You have up to two years of work experience, including internship assignments;
You are fluent in Dutch and English.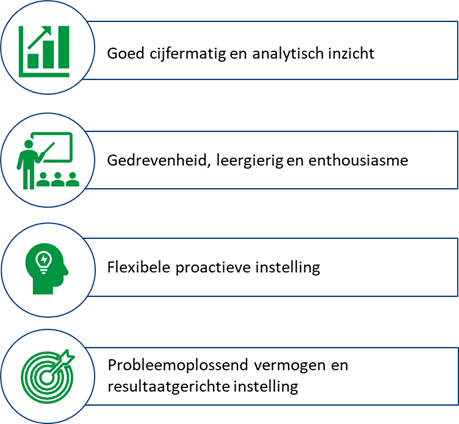 Focus on your development
You decide which direction you take in your career, we help you realise your ambitions. First of all by working on challenges that suit you best. To this end, we not only provide connections with clients, but also customised support. You will soon notice, for example, that your growth is given extra impetus by our professional training programmes, (competence) courses and mutual knowledge exchange.
In addition, towards the end of the traineeship it is possible to take external courses such as the postgraduate study to become a Registered Controller, Certified Management Accountant, Master or Post Bachelor courses. You constantly gain new experiences and knowledge. This also enables you to create new paths if the beaten path does not lead to the intended result.
We are looking for those financial professionals who want to be at the helm of their own career and, through a traineeship in Finance & Control, develop into a fully-fledged discussion partner of the financial management!