What will happen in project & portfolio management in 2023? One, not entirely surprising, continuing trend is the debate between waterfall vs agile. But, strikingly, the 'soft' side is getting more and more attention.
For ten years in a row, Improven Projects & Change consultants have been evaluating changes in their field. What do we see happening in the market and with our customers? Which developments do we see more often and can then consider as trends? This article presents the 10 most important trends of this year. In doing so, in this anniversary edition, we also do an analysis of the most important trends of the past 10 years.
1. Tailor-made project management
Do we work traditionally waterfall, modern agile or something in between? Many management teams choose to implement one of the extremes with the entire organisation and stick tightly to it. But every project is unique, which is why project managers need to make smart choices. They need to tailor their approach to their project and the team they are working with: we call this hybrid project management. What is then obviously important is that the project manager knows the difference between different approaches, understands the pros and cons and can apply the right techniques where necessary. And you don't learn something like this from a book; a good coach with experience in hybrid project management can make all the difference here.
2. Prioritising and scaling up in agile environments
More and more organisations are choosing to work agile. Sometimes by implementing a major agile transformation, but fortunately increasingly often bottom-up by giving space to all kinds of initiatives from within the organisation itself, because the bottom-up way is very effective for making a transition to more agile working successful. Because the agile mindset is being used more and more broadly within the organisation and thus numerous new initiatives arise, there is a need to prioritise these initiatives and look further ahead than a single sprint. We call this 'scaled agile'. The well-known examples are the use of the SAFe® framework and PI planning.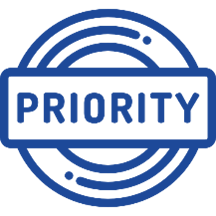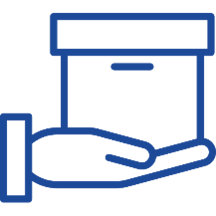 3. Portfolio management & value creation
When projects are tackled agile and hybrid, this also has repercussions on project portfolio management. So while new ways of working often trickle down, we see an opposite movement here. The more traditional approach to project portfolio management has long been adhered to, despite more uncertainty and dynamics in the market. With strengthened ownership and commitment from the business to achieve optimal value creation, there is also more and more short-cycle and dynamic work at portfolio level. Examples are the processes around budgeting (LEAN budgeting), business case management and prioritisation (WSJF).
4. The importance of a good CPMO
The term PMO can mean either programme, project or project portfolio management office. Even within that, dozens of variations can be invented. Increasingly, we see a PMO being set up at an organisational level, under other headings (e.g. Central PMO, transition office, transformation office, strategy realisation office) to differentiate itself from the more traditional PMO.
This CPMO performs three tasks: 1) strategic portfolio management for management, 2) provision of central services for projects and 3) the knowledge centre on project & portfolio management. All this in line with the P3O®-model. The CPMO is a versatile spider in the web that can grow and excel through deliberate positioning and clear scope delineation, where adding value should be central.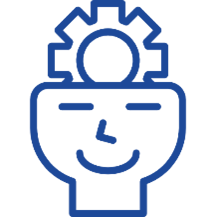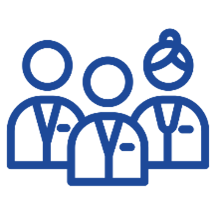 5. Capacity management
One of the aforementioned central services of the CPMO is capacity management. Given the current tight labour market, it is becoming increasingly important for organisations to make the best use of their scarce resources. This means balancing the supply and demand of resources. It must be ensured that the right people are doing the right work at the right time. Ultimately, capacity management will help answer the question of which projects the organisation can do at which time, and whether there are enough skilled employees available for all projects within the organisation for now and in the future.
6. Wider use of project management tools
More and more tools supporting project & portfolio management are choosing to go along with the hybrid trend, supporting agile, waterfall and hybrid forms of project management all together. But let's face it: some tools succeed in this better than others. The packages that manage to get this right will be the most successful. A complicating factor here is that just supporting the project team is no longer enough; organisations expect project portfolio management to also have a place in the tools, including, for example, a good link to strategy, the ability to run scenarios, business case management and capacity management.
The first six trends of this piece are all rather 'technical trends', focusing on setting up processes or systems for project & portfolio management. But there is also a lot going on on the side often called 'soft' or 'the people side'.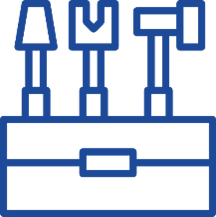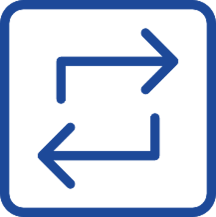 7. Success lies at the intersection of project & change management
A project is always a change from situation A to B, where employees have to perform different or new actions. Looking at a project in this way, it is strange that we often speak of project management and not of project & change management. Whereas change management used to be "just" added during the implementation phase, organisations increasingly realise that you have to pay attention to it and make preparations before the start of a project: what is the objective and the desired result? What behaviour contributes to this? What is the current situation? And how are we going to achieve the new situation?". The project manager then takes an integral approach in which project and change management activities are tackled hand in hand. In the process, therefore, the 'soft' side of change also becomes planable.
8. Good commissioning practices
Good project & change management requires good principalship. Firstly, the client plays an important role by propagating the central idea of the permanently changing organisation. In addition, the client has a role in keeping his/her projects going by propagating the vision, fast decision-making and good stakeholder management. In practice, it is not obvious that clients give clear direction to their projects, but instead leave this to their project managers.
We see that organisations where project ownership is performed by someone who takes real ownership of the project and the intended change have a higher chance of success. Within those projects, project owner and project manager then work closely and in a structured manner; they form a dynamic duo. They know how to find each other quickly when needed and do not wait for the next steering committee meeting. The project owner is continuously actively involved in informing and involving stakeholders, is always visible and a coach for the project manager.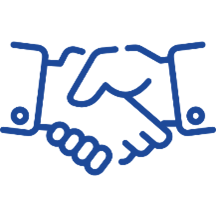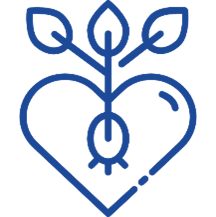 9. Soft skills & EQ
For both the client and the project manager, they desperately need each other, because the environment is more and more a political web of interactions with people who know (and express) what they want. This makes stakeholder engagement increasingly complex.
The client and project manager should use an integrated approach to get stakeholders on board, as discussed in point 7. Within that approach, there should be a lot of focus on clear and straightforward communication that manages to motivate people in the right way and takes into account the personal characteristics and preferences of the stakeholders within the project. In doing so, showing empathy, genuine interest and understanding people (called EQ) is essential for successful project delivery.
10. Hybrid working
A complicating factor in an integrated change approach with a focus on the individual is that hybrid working - sometimes in the office, sometimes from home - has been fully adopted by a large proportion of organisations. The challenge for the project manager lies in collaborating and connecting teams and stakeholders who are not in one location. A hybrid project manager manages for accountability, working independently and small deliverables to keep progress insightful and monitored. Informal information retrieval is more difficult than before, so the project manager needs to put more emphasis on monitoring progress, for instance during structured meetings, without turning into micromanagement. Useful tools in this are, for example, the digital Kanban boards, in tools such as MS Teams, Jira or Trello.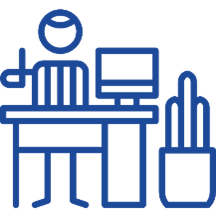 Top 10 trends in the past 10 years
Already for the tenth year in a row, Improven Projects & Change consultants make this top 10 trends in project & portfolio management. That deserves some extra attention. Time to analyse what constant and new trends we see over these past 10 years.
Methodologies: Already in the first issue, the word agile was dropped in combination with project management, but in the last 5 years we see more customisation with the rise of hybrid project management, where the good elements from traditional waterfall are combined with techniques from more modern agile thinking.
Data & Intelligence: This was definitely not a topic in 2012, but we saw the topic come up several times in recent years. This year, however, it has dropped out again, as we see very little actual application in projects and portfolios. However, we continue to believe in data-driven decision-making in projects.
Project Management Office (PMO): This development shows constant growth over the last 10 years: the PMO is evolving from project supporter to knowledge centre that adds value for the entire organisation. From now on, we will refer to a CPMO or Strategy Realisation Office.
Training & soft skills: Early on, we saw that the importance of good training for project managers, which focused on technical skills, was still high on the agenda. Nowadays, these competences have become a given and the emphasis is on training and being able to use soft skills.
Project & Portfolio Management: The growing importance for organisations of establishing and deploying good project portfolio management has been a constant factor of attention over the past 10 years. The relationship between the organisation's strategy and its realisation through projects, governed by integrated tooling, is getting stronger.
After 10 years of analysing trends and developments, we can say that Improven Projects & Change's consultants know market trends well and are often right in predicting the latest developments.
It is important to keep working on your organisation's power to change. If you would like more information on any of the mentioned best practice trends or are curious how an Improven consultant can help your organisation in a different way, please contact Maarten van Weeghel.