We are IMPROVEN!
Not one but the nicest consulting firm for challenging projects and processes in Finance, Risk, Data Analysis and IT. Are you looking for challenging work where your creativity and enthusiasm are appreciated? Where we work with you to find the right work-life balance and where your professional and personal development is encouraged? Improven is looking to connect with you! We offer you a job where, with a lot of freedom and in openness together with enterprising and skilled colleagues, you build on an ambitious development of yourself and the organisation. Do you feel at home in such an environment? Then you fit in with us and we with you!
Improven has a strong track record in supporting customers with optimising the financial function. Here you can think of redesigning financial administrative processes such as P2P, R2R or Q2R and setting up (Financial) Shared Service Centres, as well as making margin calculations, improving performance management, setting up control functions and the like.
As a senior consultant, you will be responsible for both executing and managing and selling projects. This includes: drawing up an action plan, coordinating the planning, monitoring the quality of our work and holding commercial discussions with clients and prospects. To do this successfully, you have experience with subjects such as accounting, reporting, financial administrative processes, business control and change management. Naturally, building up and expanding a business-relevant network is also desirable.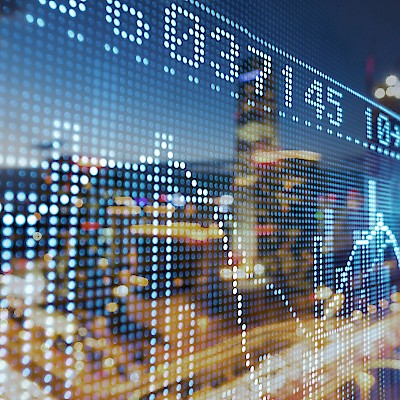 We are looking for
You know how to combine the disciplines of Management Control, Management Accounting and Financial Accounting and you are also able to translate these themes to users in the business.
You have a feel for the interplay between controllers, accounting, business and governance.
You enjoy the challenge of working with our clients to improve the quality of financial processes in a broad sense and to permanently improve AO/IC by implementing efficient and effective processes, internal control measures, uniform valuation principles (especially IFRS) and structural improvement of the reporting process.
You have an affinity for change processes and can operate well in a team with mostly participants from the client organisation.
You know how to combine the disciplines of control and accounting and are also able to translate these themes to the users in the business.
You have an active role in projects and programmes, you advise clients and make proposals on your own initiative for unlocking and exploiting internal and external data.
You will actively engage with Improven's network as well as your own.
You have
You have a completed WO degree in Business Economics, complemented by a completed postgraduate RA/RC course.
At least 6 years of relevant work experience, some of which should preferably be in the accountancy and/or advisory function.
Sound knowledge of accounting policies and reporting law.
Affinity with the operation of financial information systems.
You have a good mix of analytical, IT and (financial) data knowledge;
You operate well as part of a team and have a professional appearance;
Characteristics such as analytical, critical, meticulous and result-oriented are right up your street. You can complete projects under time pressure and have the ambition to develop yourself further;
Strong communication skills (translates data into insights and knows how to put them forward);
Proactive, enthusiastic, customer- and result-oriented;
Consulting skills (listening, presentation, project management and self-management);
A good command of at least the Dutch and English languages, verbally and in writing;
Our offer
Competitive salary
Permanent open-ended contract
Choice of car including fuel card or gross compensation.
Expense allowance of 55 euros per month obv 40 hours
Non-contributory pension
28 holidays
Laptop & accessories
Phone & subscription
Internet fee of €15 per month
Training budget of €2,500 per year.
Lots of fun activities with your colleagues
Location
Utrecht, you can also be deployed in other regions.