Expertises:
IT
Projects
Risk
Finance
Processes
Our advisers, consultants, the people we work with, are keen to grow as people and as professionals. Finance, Risk, IT, Data Analysis, Project Management and Process Optimisation is their passion. Working together is the key to achieving the best results. This is how we get the best out of ourselves and deliver what we promise our clients. 
Is this you?

Like to connect with people

Feel at home in an environment where, besides being successful, you can also just be yourself

Entrepreneurial and wants to be the best you can be

I like to learn from others and enjoy transferring the knowledge I have myself

Curious and finds new environments interesting to explore
As a Consultant Finance, Risk, IT, Data Analysis, Projects or Process Optimisation at Improven, you have the attitude that you want to learn. That you want to be challenged to grow, that you want to help others and ask for help yourself where necessary. And that you want to be positive, energetic and enterprising about your future.
Who will be your colleagues?
Improven is not one, but THE most fun consultancy company for challenging projects in Finance, Risk, and IT. Are you looking for challenging work where your creativity and enthusiasm are appreciated? Together with you, we ensure the right balance between home and work and your professional and personal development.
What we do?
Improven improves organisational performance by optimising processes and information provision. Through intensive cooperation between colleagues with diverse expertise and, of course, the people at the customer themselves. We scan the organisation, analyse the current state of affairs and get to work. We provide advice and make improvement proposals. We define projects to achieve optimisation in all business processes. We do this from a Finance, IT and Risk perspective. Complex (financial) transitions with underlying reporting flows and system landscapes, structurally improving data quality and setting up a risk control framework. Optimisation of processes and driving projects. We do not leave until it works and is secured. No thick reports, but working solutions and implementation power.
Our commitment goes beyond the people in our own organisation and those at our clients' premises. Read here On our social engagement.
For us, diversity and inclusion is not an issue, but a statement. Our distinguishing feature is that we do NOT discriminate. Read here How we deal with it.
Do you fit into this picture?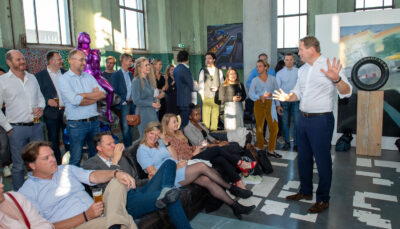 If so, we would be happy to make you an offer:

Permanent employment. Our confidence in you is high. An open-ended contract confirms that

Salary between €3,200 and €6,500. Your knowledge, experience and (growth) potential will be taken into account in our final offer

Contributory pension, where at Improven you do not contribute to a (financially) settled future

 If you prefer to work with us through a different construction, we will be happy to work out with you which form of contract suits you best

Read here our other employment conditions