We are IMPROVEN!
Not one but the nicest consulting firm for challenging projects and processes in Finance, Risk, Data Analysis and IT. Are you looking for challenging work where your creativity and enthusiasm are appreciated? Where we work with you to find the right work-life balance and where your professional and personal development is encouraged? Improven is looking to connect with you! We offer you a job where, with a lot of freedom and in openness together with enterprising and skilled colleagues, you build on an ambitious development of yourself and the organisation. Do you feel at home in such an environment? Then you fit in with us and we with you!
As the Business Risk Services department, we help organisations set up, design and get working on their governance framework, risk management, internal control and compliance with laws and regulations. Our clients include insurers, healthcare institutions, banks, pension funds and pension administration organisations, asset managers, energy companies, housing associations, governments, ICT companies and educational institutions.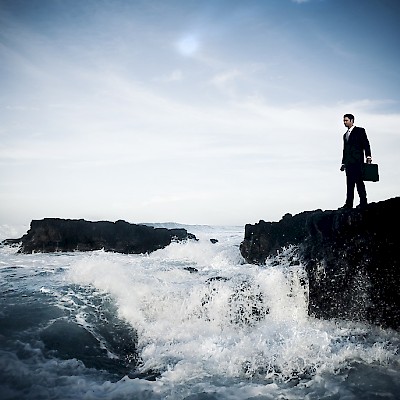 We are looking for
Given the continued growth of our advisory practice, we are looking for new colleagues with their own vision in the field of risk management and internal control in a broad sense.
As a Consultant Business Risk, you are able to translate strategic questions and decisions into practical and pragmatic solutions. You think not only about managing risks but also about seizing opportunities. Independently or as part of a team, you are responsible for advising and supporting the client in the design, improvement or implementation of the (financial and operational) risk management system with the aim of making risks transparent, manageable and verifiable within all layers of the organisation.
Together with your Improven colleagues, you will develop your professional knowledge and your personal skills by doing challenging customer assignments and through training and education. You have good communication skills, enjoy giving advice, are enterprising and customer-oriented, and are committed to your own development.
As a Consultant Business Risk, you are curious and find it interesting to delve into diverse topics such as alignment of external oversight with internal oversight and with managerial decision-making, as well as Pragmatic Risk Management, Soft Controls, Agile, Cloud & Mobile, IT Security, Privacy and Data Quality.
You have
We are looking for a new colleague with the following attributes:
A completed Master's degree in Economics, Business Administration, Public Administration, Organisational Science, Risk Management or Accountancy;
Minimum 3 years of relevant work experience;
Interest in trends and market developments including relevant laws and regulations;
The ambition to both research, design, advise, challenge and implement;
Affinity and/or demonstrable experience in conducting commercial conversations with customers and prospects;
Persuasive, shows initiative, and you think in terms of opportunities;
The power to turn knowledge into applicable, pragmatic, practical customer-tailored solutions;
Consulting skills (listening, presentation, project management and self-management);
A good command of the Dutch and English languages (verbal and written);
You have a hands-on mentality and communicate excellently and at all levels within the organisation.
Our offer
Competitive salary
Permanent open-ended contract
Choice of car including fuel card or gross compensation.
Expense allowance of 55 euros per month obv 40 hours
Non-contributory pension
28 holidays
Laptop & accessories
Phone & subscription
Internet fee of €15 per month
Training budget of €2,500 per year.
Lots of fun activities with your colleagues
Location
Utrecht, you can also be deployed in other regions.
Block "callout-onno" not found