We are IMPROVEN!
Not one but the nicest consulting firm for challenging projects and processes in Finance, Risk, Data Analysis and IT. Are you looking for challenging work where your creativity and enthusiasm are appreciated? Where we work with you to find the right work-life balance and where your professional and personal development is encouraged? Improven is looking to connect with you! We offer you a job where, with a lot of freedom and in openness together with enterprising and skilled colleagues, you build on an ambitious development of yourself (both personally and professionally) and of the organisation. Do you feel at home in such an environment? Then you fit in with us and we with you!
Improven's Business-IT Alignment department helps CFOs and CIOs successfully implement (complex) IT transformations. Examples include: IT in order, IT strategy operationalisation, package/supplier selection, P2P process/IT optimisation, financial reporting, IT Project Recovery, process capture and modelling in BPM tooling and eHRM implementation.
Given the continued growth of our practice, we are looking for Business-IT Advisors. As an advisor at Improven, you will guide our clients on a project basis in the analysis of needs, definition, implementation and optimisation of solutions. You fulfil the role of advisor, project leader, implementation supervisor or content expert.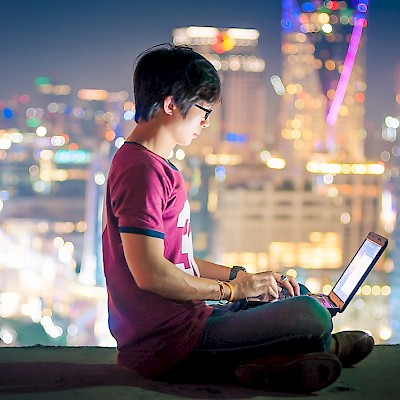 We are looking for
Business consultants (4-8 years of work experience) with demonstrable work experience in roles as consultants and/or functional specialists within implementation or consultancy projects;
As an Advisor Business-IT, you fulfil an advisory, guiding or directing role. You use your knowledge and experience to help clients achieve their objectives;
Enthusiastic, stress-resistant team player with good communication skills;
You are entrepreneurial and creative;
You are able to operate independently, make decisions, organise work;
You take an active role in the development of Improven practice, your colleagues and, of course, yourself.
You have
An academic working and thinking level;
A completed degree in, for example, Business Economics, Business Administration, Business Informatics or Business-IT at college or university level;
Relevant work experience in roles as a consultant, advisor and/or functional specialist within implementation or advisory projects. Don't have the experience but do have the potential and drive? Also good;
Experience or great affinity with our areas of expertise;
A customer- and result-oriented working attitude;
Skills that make a you a good consultant (listening, presenting, project management and self-management);
A good command of the Dutch and English languages (verbal and written).
Our offer
Salary range min/max €3,000/€6,000
Permanent open-ended contract
Choice of car including fuel card or mobility budget
Expense allowance of €55 per month obv 40 hours
A non-contributory pension
28 holidays
Laptop & accessories
Phone & subscription
Internet fee of € 15 per month
Training budget of €2,500 per year.
Lots of fun activities with your colleagues
Location
Utrecht, you can also be deployed in other regions.